Tournament leaders in the 14th century. Jousting knights.
In the following miniatures from the King René manuscript, the king-at-arms first presents the sword he has been charged with to the challenged lord: he holds it by the point. Then, after the lord has accepted the sword, the King-at-Arms unrolls a parchment on which the coats of arms of the lords-at-arms are depicted. These two miniatures differ from those I have already shown only in the pose of the figures, but the costumes are the same and I have had to avoid unnecessary repetition.
In the following miniature, a copy of which I am giving here, the two tournament leaders are shown on horseback, armed and emblazoned, as they must be on the day of the tournament. The defending lord gives the king-at-arms two ounces of gold or velvet cloth, or crimson figured satin, on which he has had the effigy of the two tournament leaders painted on a large parchment skin. The King-at-Arms puts this piece of cloth on as a cloak, tied over his right shoulder, and takes leave of the lord to go to the judge-discernors to see if they wish to accept this office.
COSTUMES
The knight with the ermine coat of arms has a helmet adorned with a golden crown topped by two white horns spotted with ermine, and a yellowish leopard. The mantling is greenish; the armour is steel and the rings of the gorgerin are gold. The straps of the armour and the pourpoint are red. The soubreveste is ermine with blue lining. The saddle is red, the bridle is white and the horse cover is ermine with blue lining. The mace is of wood, with a steel guard, red handle and gold pommel. The sword is steel without gilding or ornamentation.
The other knight has a steel helmet topped with a golden fleur-de-lys, and a borelet entwined in yellow, blue and red. The mantling is white and finished with a gold tassel. The rest of the armour is made of boiled leather trimmed with steel blades. The soubreveste and the horse cover have a blue background with gold fleurs-de-lys and a red stripe running through it. The lining of the saddlecloth is scarlet; that of the saddlebag is grey. The bridle is blue, the saddle is black and the muzzle of both horses is steel.
Chefs du Tournoi au 14ème siècle.
CHEFS DU TOURNOI.
J'Ai donné au N° 24 le défi du tournoi; dans les miniatures suivantes du manuscrit du roi René on voit le roi-d'armes présentant d'abord au seigneur défié l'épée dont il a été chargé: il la tient par la pointe. Puis, celui-ci l'ayant acceptée, le roi-d'armes déroule devant lui un parchemin sur lequel son figurées les armoiries des juges-diseurs. Ces deux miniatures n'offrent de diversité avec celles que j'ai déjà données que dans la pose des personnages, mais les costumes y sont les mêmes, et j'ai dû éviter de tomber dans des répétitions inutiles.
Dans la miniature suivante, dont je donne ici une copie, sont représentés les deux chefs du tournoi, à cheval, armés et blasonnés, comme ils doivent l'être le jour du tournoi. Le seigneur défendant fait donner au roi-d'armes deux aunes de drap d'or ou de velours velouté, ou satin figuré cramoisi, sur lequel il a fait mettre l'effigie des deux chefs du tournoi, peinte sur une grande peau de parchemin. Le roi-d'armes met celle pièce d'étoffe en guise d'un manteau noué sur l'épaule droite, et prend congé du seigneur pour aller vers les juges-diseurs pour savoir s'ils veulent accepter cet office.
COSTUMES
Le chevalier aux armoiries d'hermine a le casque orné d'une couronne d'or surmontée de deux cornes blanches mouchetées d'hermine, et d'une espèce de léopard jaunâtre. Les lambrequins sont verdâtres; l'armure est d'acier et les cercles du gorgerin sont dorés. Les courroies de l'armure et le pourpoint sont rouges. La soubreveste est d'hermine avec doublure bleue. La selle est rouge, la bride est blanche, et la housse du cheval est d'hermine avec doublure bleue. La masse d'armes est en bois, avec la garde en acier, la poignée rouge et le pommeau doré. L'épée est en acier sans dorure ni ornements.
L'autre chevalier a un casque d'acier surmonté d'une fleur de lys dorée, et un borelet entortillé de jaune, de bleu et de rouge. Le lambrequin est blanc et terminé par une houppe en or. Les autres parties de l'armure sont en cuir bouilli garni de lames d'acier. La soubreveste et la housse du cheval sont à fond bleu semé de fleurs de lys d'or el traversées par une bande rouge. La doublure de la soubreveste est écarlate; celle de la housse est grise. La bride est bleue; la selle est noire et le chanfrein des deux chevaux est en acier.
Source: Costumes historiques des XIIIe, XIVe et XVe siècles, extraits des monuments les plus authentiques de peinture et de sculpture, dessinés et gravés par Paul Mercuri, avec un texte historique et descriptif par Camille Bonnard. Auteur / Edit:. Bonnard, Camille. Lieu de publication: Paris Année: 1845. Editeur: Goupil et Vibert. 1ère édition francaise Paris: Treuttel et Würtz, 1829-1830.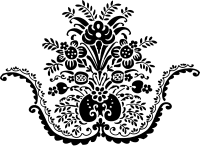 Related