Portrait of King Charles the First 1648.
Charles I (1600-1649) was from 1625 to 1649 King of England, Scotland and Ireland from the House of Stuart. Charles was the second son of James I and Anne of Denmark.
The coronation took place on 2 February 1626 in Westminster Abbey instead. Charles I married at 13 June 1625 Henriette Marie de Bourbon, the Catholic daughter of the French King Henry IV and Maria de 'Medici. His attempts to introduce a uniform constitution of the church in England and Scotland, and to rule within the meaning of absolutism against the parliament, triggered the English Civil War, which ended with the execution of Charles and the temporary abolition of the monarchy. He was beheaded on the 30th of January, 1649 before the Banqueting House in London.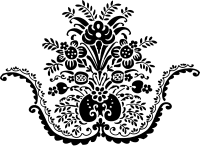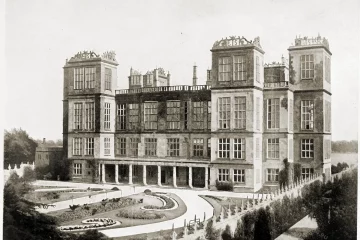 Hardwick Hall in Derbyshire is a country house in England and an important example of Elizabethan architecture.
Fan of pierced gold arabesque work, diamonds, rubies and emeralds, finely carved mother-of-pearl, richly inlaid with pure gold floral wreaths…
Riccio was an Italian lute player and composer, as well as private secretary and favorite of Mary Stuart.
Related