Charles Howard, First Earl of Nottingham 1624.
Charles Howard, 1st Earl of Nottingham (1536-1624) was an English statesman and admiral. He was the son of William Howard, 1st Baron Howard of Effingham and Margaret Gamage, a daughter of Sir Thomas Gamage. His great-grandfather was Thomas Howard, 2nd Duke of Norfolk.
He was since 1575 Knight of the Garter. On 8 July 1585 Howard was appointed Lord High Admiral. A year later he was involved in the trial of Mary Stuart. 1587 he was appointed Commander-in-Chief of the British fleet, which was arrayed against the Spanish Armada, appointed, although he was then not directly involved in the fight against the Spanish Armada. His flagship was the Ark Royal.
In 1596 he commanded together with Robert Devereux, 2nd Earl of Essex, the expedition that pillaged Cádiz. In July 1597 he became Chief Justice in Eyre south of the Trent. In 1601 he was responsible for the crackdown on the Essex Rebellion. Howard died in 1624 at the age of 88 years. The title of Earl of Nottingham became extinct with the death of his younger son Charles Howard, 3rd Earl of Nottingham, in the year 1681.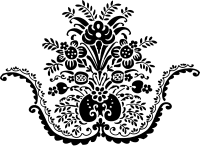 Related