George Digby, Earl of Bristol in 1677.
George Digby, 2nd Earl of Bristol (1612 − 1677), was an English politician who sat in the House of Commons from 1640 until 1641 when he was raised to the House of Lords.
He supported the Royalist cause in the English Civil War but his ambition and instability of character caused serious problems to himself and the Kings he served.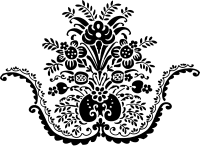 Fan of pierced gold arabesque work, diamonds, rubies and emeralds, finely carved mother-of-pearl, richly inlaid with pure gold floral wreaths…
The Queens of England. Eleanor of Castile (also Leonor, 1241 - † 28 November 1290 in Harby, Nottinghamshire) was the…
Alfred was not called "the Great" until the Reformation in the 16th century. He is the only king in English…
Related