Coiffure Fantaisie Empire. Madame Lebrun. 19th century.
Marie Louise Élisabeth Vigée-Lebrun 1755 -1842 was a French painter of classicism. She is said to have been one of the most beautiful women of Paris at a young age. At 15 she earned her money through professional portraits. 1778, she made a portrait of Marie Antoinette, deeply impressed by her knowledge, placed an order for more portraits of the royal family.
1783, she became a member of the Royal Academy of Painting and Sculpture against fierce resistance on the part of the male members. Only by order of Louis XVI. they were forced to after Marie-Antoinette had asked him to. During the French Revolution, on the night of the 6th Oktober 1789 they fled first to Italy, then to Austria and finally exiled to Russia. In each of these countries, they quickly found access to the local nobility and courtyards.
She produced numerous portraits which earned her a stately income. In 1802, after 12 years, she returned to Paris.
Source: Albums de coiffures historiques par E. Nissy. Editeur: Albert Brunet, Paris c. 1860.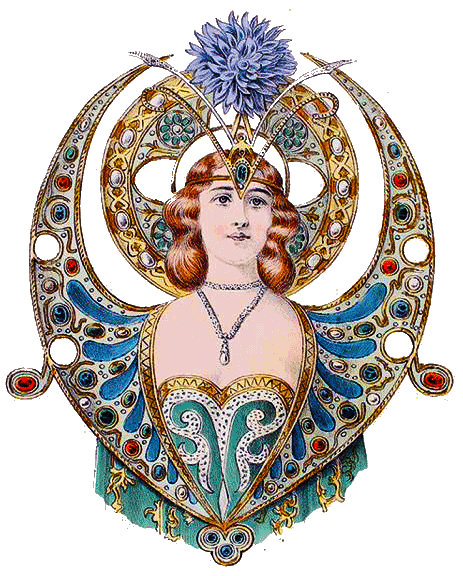 Related
---
From the ancient Greeks to Mae West and Madonna, this light-hearted book charts the changing shapes of female beauty. The elegant and amusing images - including fashion drawings, paintings, photographs, and film stills - illustrate the often surprising history of the garments women have worn for support - and seduction.
---