Muhammad Humayun second ruler of the Mughal Empire.
Nasir ud din Muhammad Humayun (Persian نصیر الدین محمد همایون, 1508-1556) was the second ruler of the Mughal Empire of India and ruled until 1540 and 1530 of from 1555 until 1556.
Humayun was unable to consolidate the conquered Empire by his father Babur. He possessed as a ruler and commander does not have the skills to assert themselves in a non-assembled fixed Empire against its internal and external enemies.
A serious defeat against Sher Shah forced him to flee India and led to the interruption of Mughal rule by the short-lived Sur Dynasty. Refuge and help he found at the Persian court, and only the erupting under Sher Shah's successors infighting eventually enabled him to return to India. By Humayun stay in Persia the courtly culture of the Great Mughals was even more influenced by Persian Culture.
On his return, were among his entourage also two Persian painters who influenced the later Mughal school strong. After his death, the Humayun's Tomb was built in Delhi. It is considered the first representative monuments of Mughal architecture and has been built by a Persian architect.
Source: The Oriental Annual, or Scenes in India. Comprising twenty-five engravings from original drawings by William Daniell, R.A. and a descriptive Account by the Rev. Hobart Caunter, B.D. London: Published by Edward Bull, Holles Street, Cavendish Square, 1834.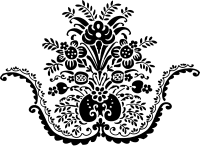 Related