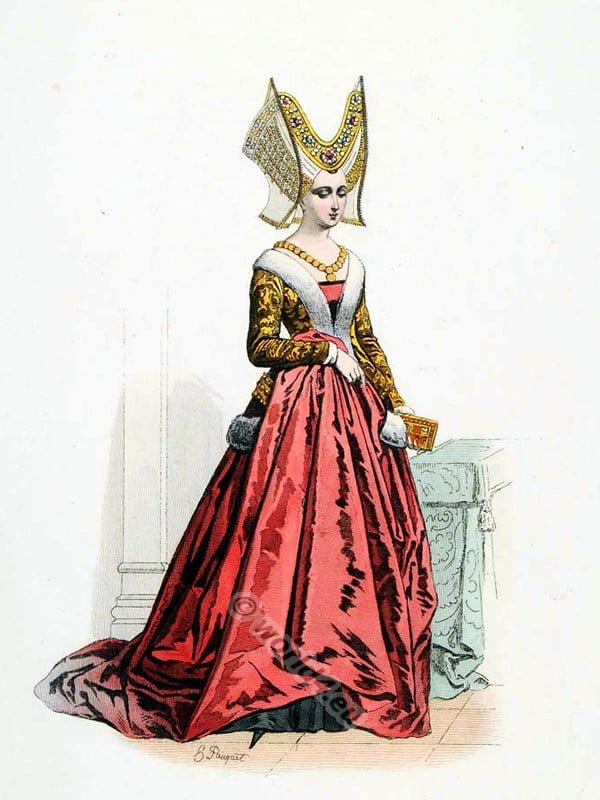 Young noblewoman of the Orsini in the reign of Charles VI, 1420.
Eude Juv. Des Ursins, Règne De Charles VI, d´après un Tableau du Temps, 1420.
Young noblewoman from the old Roman noble family of the Orsini. The Orsini is a widespread Roman noble family descended from the Roman family of the Bobonen 1100-1900 and had been instrumental in the Italian history. From the Orsini family were three popes, many cardinals and other high dignitaries of the Church as well as secular princes.
"Modes et Costumes Historiques". Drawing by Xavier Willemin. Edited and steel engraving by Hippolyte Louis Emile and Polidor Jean Charles Pauquet. Published by Cassell, Petter & Galpin London, 1864.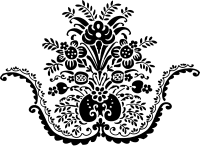 Related