Princess according to the times of Anne De Bretagne, 1420,
from The Book of Hours of Anne de Bretagne.
Princesse, Règne De Charles VI, d'après Les Heures d'Anne De Bretagne, 1420
Source: "Modes et Costumes Historiques". Drawing by Xavier Willemin. Edited and steel engraving by Hippolyte Louis Emile and Polidor Jean Charles Pauquet. Published by Cassell, Petter & Galpin London, 1864.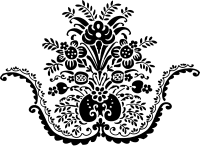 Related