The pyramids of Giza in Egypt are among the most famous and oldest surviving structures of mankind. They stand on the western edge of the Nile Valley, about eight kilometers southwest of the city of Giza (Gîza). They are about 15 kilometers from Cairo city center and are the only preserved of the Seven Wonders of the Ancient World.
CLIMBING THE GREAT PYRAMID, EGYPT.
Gay Nineties. Late victorian fashion of the 1890s.
Once these stupendous mountains of stone could not be climbed. They were covered with a smooth porcelain-like coating and presented an enameled appearance. But this substance and many of the huge stones of the Pyramids were long since carried off to Cairo for building materials, and now therefore tourists make the ascent of the great Pyramid.
"Cheops," using the broken surface as a kind of staircase. Its companion, "Cephren," however, cannot be climbed because some of that covering still adheres to the apex. It is no easy task; but Arabs are always ready to pull and to push, and whenever the traveler is weary and seats himself, they will rub his limbs and back. praise his strength and courage, and then demand "Backsheesh" with great earnestness.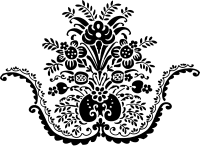 In about fifteen minutes one can thus reach the summit of Cheops, which is now a platform about thirty feet square. Only by actually making the ascent and looking down upon its vast receding walls can one appreciate the vastness of this Pyramid and realise what an amount of human labor must have been expended in its construction: for he then bears in mind that all this mountain beneath him is a solid mass of masonry, with the exception of the narrow galleries leading to the King's and Queen's apartments.
Such a stupendous production therefore compels him to think with additional wonder and reverence on the marvellous civilisation which flourished here six thousand years ago beside the Nile, and must even then have been existing here for a very long period in order to have attained to achievements in architecture such as the astonished world has never equalled since.
Today, climbing the pyramids is punishable by up to three years in prison.
Source: Glimpses of the world; a portfolio of photographs of the marvelous works of God and man by John Lawson Stoddard (1850-1931). Chicago, R.S. Peale, 1892.
Related
---
From the ancient Greeks to Mae West and Madonna, this light-hearted book charts the changing shapes of female beauty. The elegant and amusing images - including fashion drawings, paintings, photographs, and film stills - illustrate the often surprising history of the garments women have worn for support - and seduction.
---