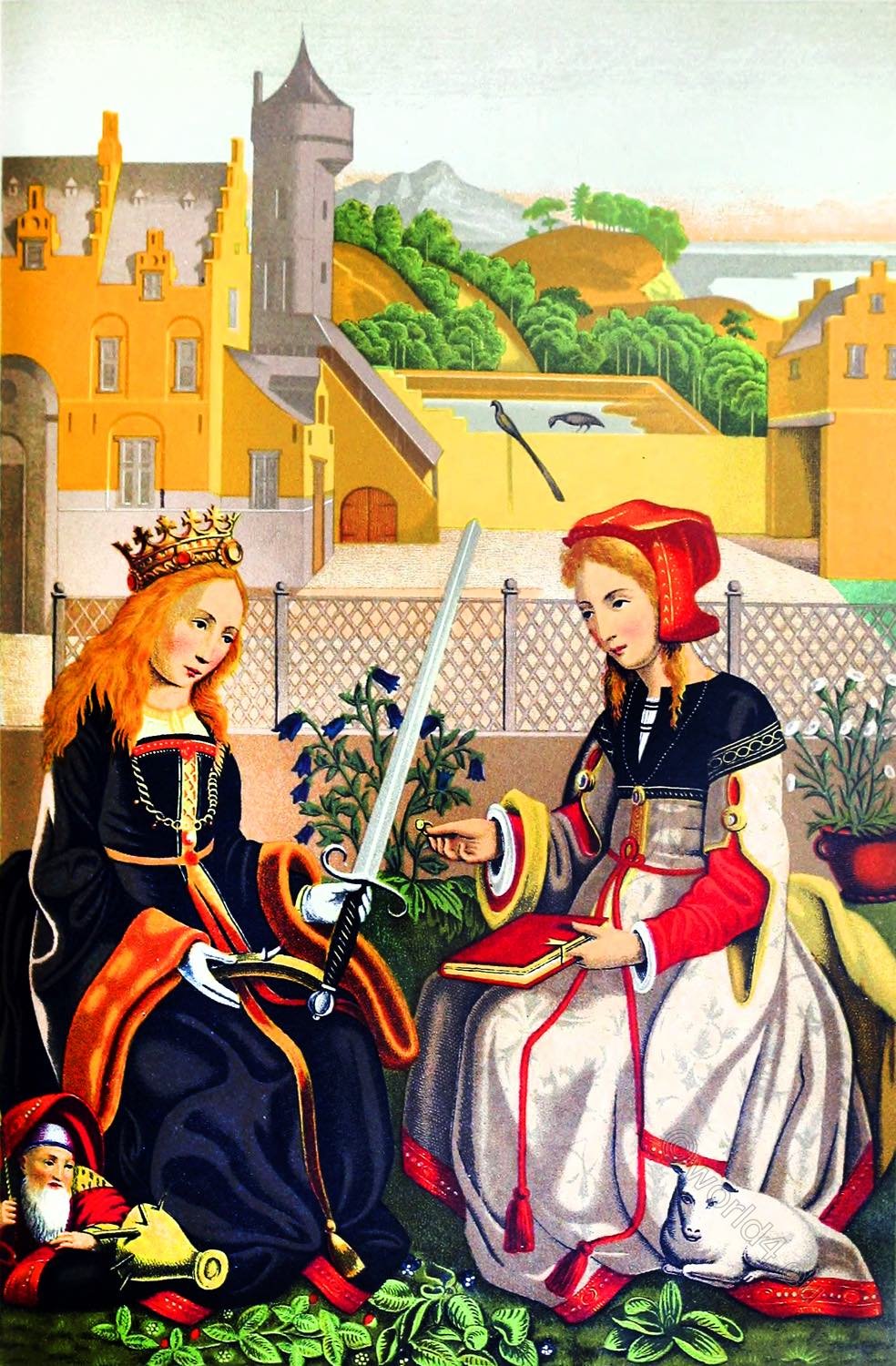 A PICTURE ATTRIBUTED TO MARGARET VAN EYCK. Portrait of Marguerite van Eyck (the artist's wife) is an oil on panel painting (1439) by the Flemish early master Jan van Eyck.
St. Catherine of Alexandria and St. Agnes of Rome.
On the left of the picture is seen St. Catherine of Alexandria (c. 287-c. 305) holding in her hands instruments of her punishment – the wheel, which is broken into fragments, and the sword which decapitated her; below her is the head of the Emperor Maxmilian II., who ordered her martyrdom.
On the right is St. Agnes (* c. 237 – c. 250 in Rome), and a lamb, the emblem of her innocence and gentleness. The ring St. Agnes is presenting to St. Catherine denotes the bond which unites the two virgin-martyrs, and attests that both are worthy to be spouses of Jesus Christ.
Illustration for The Arts in the Middle Ages by Paul Lacroix
Source: The arts in the middle ages, and at the period of the Renaissance von Paul Lacroix. London: Chapman and Hal 1875.
Continuing