The Quiver of Love.
A collection of Valentines ancient and modern. With illustrations, in colors, from drawings by Walter Crane (1845–1915) and Kate Greenaway (1846–1901). London, 1876.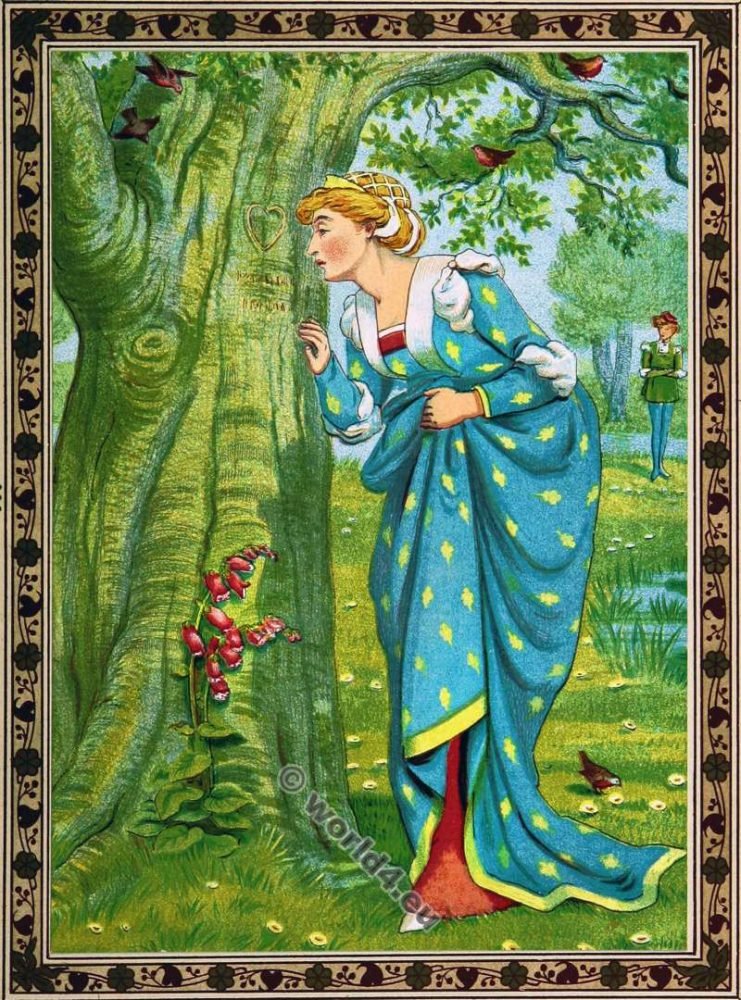 Illustrations:
DO I LOVE YOU?
ETERNAL LOVE.
APPLE BLOSSOMS.
DISDAIN.
CHERRY-RIPE.
THE NAME ON THE TREE.
HE LOVES ME WELL.
THE WOODMAN'S DAUGHTER.
Related:
---
From the ancient Greeks to Mae West and Madonna, this light-hearted book charts the changing shapes of female beauty. The elegant and amusing images - including fashion drawings, paintings, photographs, and film stills - illustrate the often surprising history of the garments women have worn for support - and seduction.
---