CAMPBELL OF BREADALBANE.
Regimental dress
THE specimen here presented is a careful reproduction of the tartan of Campbell of Breadalbane, as worn by the Fencibles of that district from their embodiment in 1793 to their disbandment in 1802. The authority is a portion of the regimental uniform of Major Campbell, one of the officers, whose descendants now treasure it as a precious relic.
Wherever the tartan occurs in early collections, dating from before 1790 down to 1840, the pattern agrees with the accompanying illustration. The later date, however, witnessed the inception of a delusion that has prevailed even to the present day; for a tartan similar in some respects, which appears in certain early collections under the simple designation of "fancy," began about that time to usurp the title of Breadalbane Campbell, and is now received as the correct design.
But the existence of this regimental dress now a century old, the uninterrupted record of the pattern to 1840, and the proved genesis of the spurious variety, afford the amplest justification for including the earlier pattern in the present work. It is the only Campbell tartan included in the collection made by the Highland Society of London in 1816-17.
It is doubtful if any of the so-called Campbell tartans as worn at the present time were in use earlier than the middle of last century, while several are of more recent introduction.
The early Campbell portraits at Langton and Loudoun show designs entirely unlike any Campbell tartans now in use, being chiefly red.
Source: Old and rare Scottish tartans, with historical introduction and descriptive notices by Donald William Stewart. Edinburgh, G. P. Johnson 1893.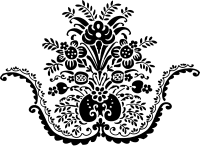 Related