Robe à la Diane.
18ème siècle la mode rococo.
Jolie Femme vêtu d'une Robe d'un nouveau gout dit à la Diane, un ruban à la ceinture noué en rosette sur le côté gauche, Coëffure surmontée d'un Pouf a l'Asiatique, orné d'une aigrette et d'une plume de Héron, d'un cordon de Perles, et d'un croißant de Diamants.
Source: 1er Cahier de la Collection d'habillements modernes et galants avec les habillements des princes et seigneurs. Paris 1780. Dessiné par Claude-Louis Desrais; Gravé par Martial Deny; Carl de Vinck. Éditeur et marchand, André Basset. Galerie des modes et costumes français par Jacques Esnault et Michel Rapilly.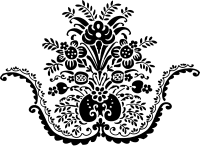 Related
---
Support and Seduction: The History of Corsets and Bras (Abradale Books) by Beatrice Fontanel.
Thoughout the ages, women's breasts have been subjected to the endless whims of fashion. From the ancient Greeks to Mae West and Madonna, this light-hearted book charts the changing shapes of female beauty. The elegant and amusing images - including fashion drawings, paintings, photographs, and film stills - illustrate the often surprising history of the garments women have worn for support - and seduction.
---