Tag:
Canton of Glarus
Traditional Switzerland national costumes. Folk dresses from the Canton of Glarus
Shooter Friedelinus Wiechser from Contingent Glarus. Military costumes of the Swiss cantons 1792-1794.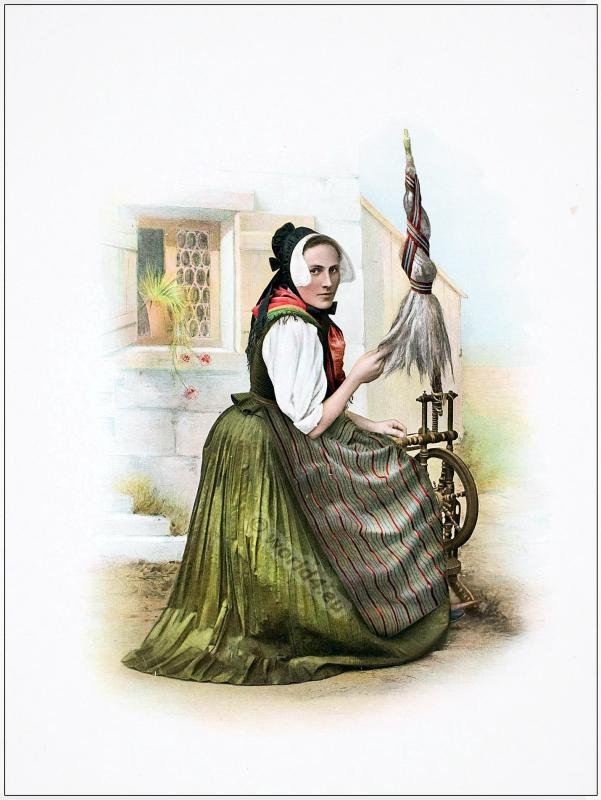 Woman from Sernftal, Canton Clarus. The Swiss national costumes of XVII – XIX century originals. Original recordings from the Swiss costume festival, Zurich 14 March 1896. Gallery: Swiss national costumes from… Read More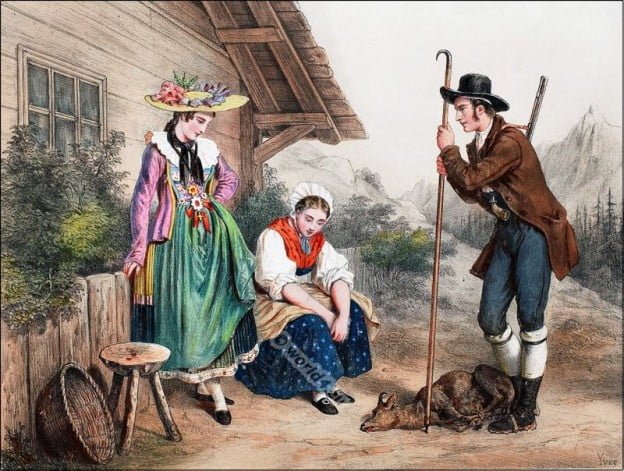 People from Zug, Glarus, Valais. Switzerland national costumes. Gallery: Costumes suisses des 22 cantons. Dessinés d'apres nature et lithographiés et coloriées, par Yves Grether. Paris chez Wild, Èditeur 1860.