Art in England during the Elizabethan and Stuart Periods. Textiles and Embroidery by Aymer Vallance. CHAPTER V:-TEXTILES AND EMBROIDERY.
The "Pembroke" tapestry at V&A Museum, contains the armorial bearings of Sir William Herbert, 1st Earl of Pembroke in the style known as "grotesque".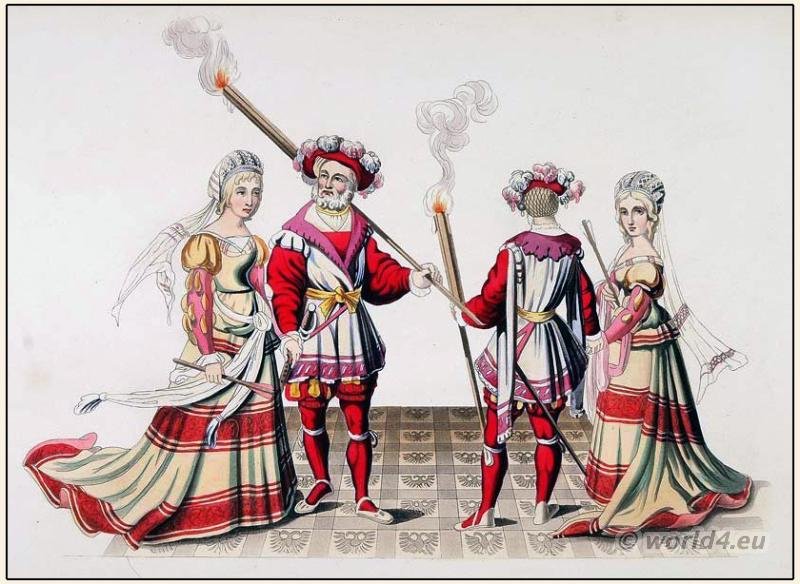 Tapestry of Saint-Germain-l'Auxerrois. English dresses at the opening of the 16th century. The costume was remarkably stiff and ungraceful, yet exceedingly rich and expensive.