The vertugale.
THE SIXTEENTH CENTURY SILHOUETTES
AFTER a period of transition, the latter part of the fifteenth century and the early part of the sixteenth century, when the eccentric costume of the Middle Ages gradually disappeared and was replaced by one more simple and dignified (Fig. 6), we find a great change in the silhouette due to the introduction of the corset, known then as the basquine, and the hoop, or vertugale.
This first hoop made the skirt funnel-shaped in appearance, narrow at the waistline and spreading to considerable width at the feet. The bodice, worn over the basquine, was tight fitting and had bell-shaped sleeves which in many instances were edged or lined with fur. In this century the sleeves were objects of especial extravagance: they were heavily embroidered, slashed, and otherwise ornamented with furs, laces and jewels, and were not always attached to the gown but hung free from the shoulders.
The head-dress of the lady of the Renaissance was simple and becoming; a refreshing contrast to the ridiculous hennins of the preceding years. The hair was arranged with soft curls below the small, close fitting cap, made of rich materials and the precious jewels which were used in such profusion during the Renaissance.
The portraits of Catherine de Medici and Queen Elizabeth portray for us the distorted silhouette which was characteristic of the late Renaissance costume (Fig. 7.). The vertugale became barrel-shaped, extra skirts being worn to give greater bulk, while the size of the hips was increased by the wearing of plaited ruffles about the waist. The whalebone corset made the waistline very small and extremely pointed in front.
Ruffs, introduced from Italy, became very popular at this time, soon growing to such proportions that wire frames were necessary to support the mass of starched, fluted cambric edged with beautiful Florentine and Venetian laces and cutwork. The ruffs, both the round and standing ones, necessitated a high dressing of the hair. In order to balance the size of the skirts the sleeves were quite voluminous at the top, the ancestors of the nineteenth century leg o'mutton sleeves.
As heaviness and bulk seemed to be desirable features, such materials as would further this effect were chosen by the woman of fashion. Rich velvets, velours, satins and damasks, as well as cloth of silver and gold composed these gorgeous costumes.
QUESTIONS
Make a collection of pictures of famous French and English personages of the sixteenth century and compare the costumes worn in the two countries at this time.
What suggestions for modern costume do you find in that of the sixteenth century?
Costume silhouettes by Mary Evans. Philadelphia, J.B. Lippincott Company 1923.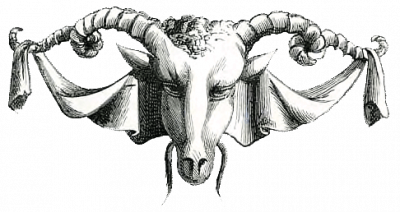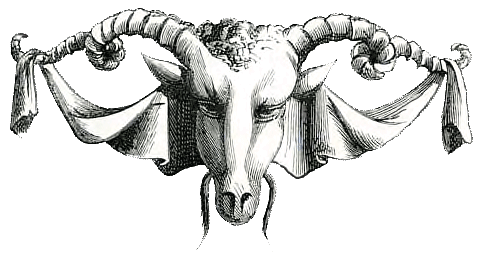 Continuing