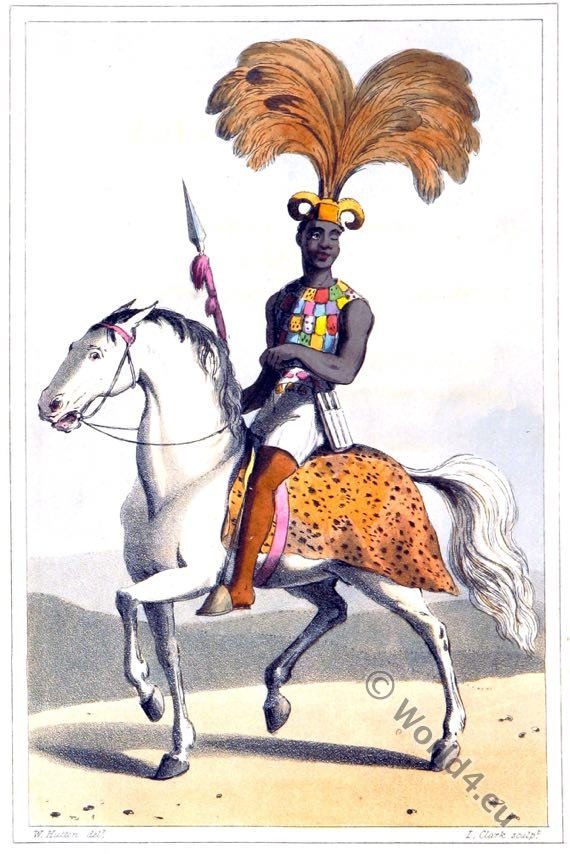 Adoo Quamina in war dress, a captain and courtier to the Ashanti king at Coomassie (Kumasi).
Chief in ceremonial dress, Gold Coast, Ghana 1930s. The British colony Gold Coast ("Gold Coast Colony") in West Africa existed from 1878 to 1958 and was part of British West… Read More
Literature
Couture: then and now Clothes define people. A person's clothing, whether it's a sari, kimono, or business suit, is an essential key to his or her culture, class, personality, or even religion. The Kyoto Costume Institute recognizes the importance of understanding clothing sociologically, historically, and artistically.
---