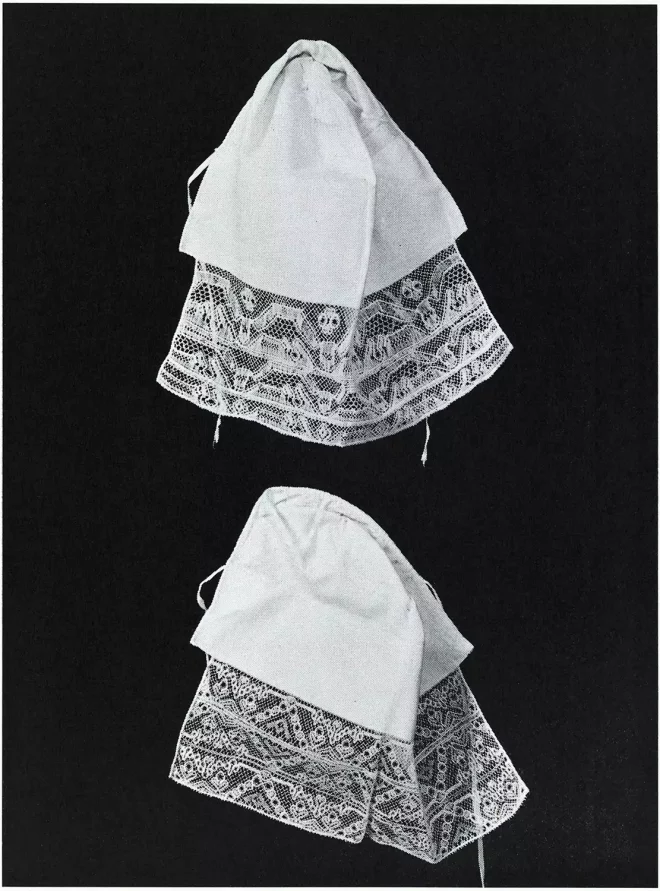 Women's head-dress of linen. Edged in front with white lace. — From 1750—1850.
The name Arab originally was reserved for the nomad tribes east of Palestine and in the Syro-Arabian desert, but today it is generally used for most of the surviving Semitic peoples who, in addition to living in Arabia, are to be found in Mesopotamia, North Africa, the western shores of the Red Sea, and the eastern shores of the Persian Gulf.
Literature
Couture: then and now Clothes define people. A person's clothing, whether it's a sari, kimono, or business suit, is an essential key to his or her culture, class, personality, or even religion. The Kyoto Costume Institute recognizes the importance of understanding clothing sociologically, historically, and artistically.
---