THE ABANDONED COTTON MARKET, JERUSALEM
One of the entrances to the temple area within which stands the Mosque of Omar. There is a biblical atmosphere about this old passageway, the cobbles of which have been worn smooth by the weary feet of the ancients.
The Gate of the Cotton Merchants, Arabic باب القطانين Bāb al-Qattānīn, Hebrew שער מוכרי הכותנה Sha'ar Mochri ha-Kutna, is located on the west side of the Temple Mount. The Gate of the Cotton Merchants is the most magnificent of the western gates, but can only be visited from the inside as it is locked.
The Bab al-Qattanim connects the Cotton Merchants' Market, Suq al-Qattanin, with the Temple Square. It is almost directly opposite the Dome of the Rock. The porticoes to the north and south of the gate were built in 1335 and 1336 together with the gate. The cotton merchants' gate is crowned by a high stalactite vault.
The market and the gate were built in the 14th century by the Mameluke Sultan Sayf ad-Din Tankiz ibn Abdullah al-Husami an-Nasiri better known as Emir Tankiz (died May 1340).
Source: National Geographic Magazine, Volume 31 (1917), page 260. Photograph by John D. Whiting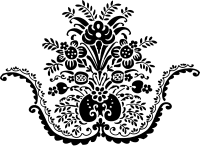 Continuing