The American Duchess Guide to 18th Century Dressmaking: How to Hand Sew Georgian Gowns and Wear Them With Style by Lauren Stowell (Author), Abby Cox (Author).
Lauren Stowell and Abby Cox of American Duchess have endeavored to make the impossible possible by bringing historically accurate dressmaking techniques into your sewing room. Learn how to make four of the most iconic 18th century silhouettes―the English Gown, Sacque Gown, Italian Gown and Round Gown―using the same hand sewing techniques done by historic dressmakers.
The Age of Undress by Amelia Rauser.
Dress in the Age of Jane Austen by Hilary Davidson.
Jane Austen at Home by Lucy Worsley 
---
Don Juan. Lord Byron's Haidée.
English Romanticism, the black romance.

Lord Byron
Don Juan.
"Haidée,
The greatest heiress of the Eastern isles;
So very beautiful was she,
Her dowry was as nothing to her smiles:
Still in her teens, and like a lovely tree
So grew to womanhood.
* * * * * *
Round her she made an atmosphere of life,
The very air seemed lighter from her eyes,
They were so soft, and beautiful, and rife
With all we can imagine of the skies."
Byron's Don Juan.
Source: Character sketches of romance, fiction and the drama by Rev. Ebenezer Cobham Brewer, 1892. A revised American edition of the readers handbook. Edited by Marion Harland.
Short about Lord Byron.
George Gordon Noel Byron, 6th Baron Byron (1788-1824), known as Lord Byron, was an English poet. He was the father of Ada Lovelace and is also known as an important participant in the freedom struggle of the Greeks. Ada Lovelace was a British mathematician. For a never finished mechanical computer, the analytical engine, she wrote the first program. For this reason, she is considered as the first computer programmer in the world, even before the first male counterparts. The Ada programming language and the Lovelace Medal was named after her.
Lord Byron works are associated with the English late Romanticism, the so-called black romance or romance negatives. Byron created with the protagonists of his literary works an archetypal figure: the "Byronic hero". The "Byronic hero" is an outsider and a rebel, which did not concern about social change, but the satisfaction of personal needs.
A great influence exercised Lord Byron on the young Friedrich Nietzsche. He was in correspondence with Goethe, who gave him a posthumous monument with the figure of Euphorion in Faust II. Heinrich Heine dedicated a poem to Byron, Edgar Allan Poe portrayed him in his first narrative The appointment.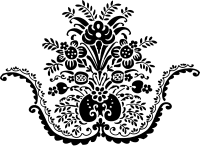 Related
---
Support and Seduction: The History of Corsets and Bras (Abradale Books) by Beatrice Fontanel.
Thoughout the ages, women's breasts have been subjected to the endless whims of fashion. From the ancient Greeks to Mae West and Madonna, this light-hearted book charts the changing shapes of female beauty. The elegant and amusing images - including fashion drawings, paintings, photographs, and film stills - illustrate the often surprising history of the garments women have worn for support - and seduction.
---