Hawaiian featherwork of the Polynesian natives of the Hawaiian Islands.
THE LADY FRANKLIN CAPE.
Memoirs of the Bernice Pauahi Bishop Museum.
A very beautiful cape given by King Alexander Liholiho (Kamehameha IV. King of Hawaii) in 1861 to Lady Jane Franklin, widow of the famous Arctic explorer, who in her tireless search for traces of her lost husband came to these islands in hope of gathering from the hardy whalers then frequenting our harbors in the winter season some tidings of possible relics of Sir John Franklin's expedition that might be noticed in their summer visits to the Arctic seas. Public sympathy was excited strongly and the king noted his by the gift of this much-prized cape. 1) On the death of Lady Franklin (July 18, 1875) the cape was bequeathed to Mr. G. B. Austen Lefroy from whom the Museum purchased it in 1909.
It was sent on approval that we might assure ourselves of its excellent condition. Packed with great care and as protection on the long sea voyage it was soldered in a tin case. It was in a time of peace and there were no censors. The officials in San Francisco tore open the case (as they had perhaps the right and certainly the power), assessed a duty of $14.60, and without restoring the packing sent it on two thousand miles farther by sea. As objects for the Bishop Museum exempt from duty the Government corrected the mistake of its customs officer and refunded the money. Even a democratic Government is not always efficient!
1) Thirty-nine relief expeditious were sent out from England and America in search of the missing expedition between 1847 and ]857, five of them by Lady Franklin, the last of her sending the yacht Fox in 1857, Captain Leopold McClintock, found proof of the utter destruction of the expedition, and it was learned that Franklin died June 11, 1847.
Source: Hawaiian Feather Work. Memoirs of the Bernice Pauahi Bishop Museum. Honolulu, H. I: Bishop Museum Press 1918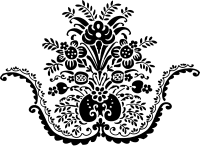 Related