James, Duke of Hamilton in 1649.
James Hamilton (1606-1649), was a son of James Hamilton, 2nd Marquess of Hamilton and his wife Anne Cunningham. He was educated with King Charles I, and stood to the same in the closest personal relationships. In 1625 he succeeded his father as third Marquess of Hamilton and 2nd Earl of Cambridge.
Between 1628 and 1644 he held the office of Master of the Horse, since 1630 he was a member of the Order of the Garter. During the English Civil War in 1648 he collected an army for Charles I and invaded England, but was defeated at Preston by the far superior force under Cromwell, soon after, he was caught on the 25th August and on 9 March 1649 beheaded in London.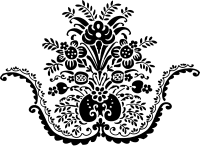 Mary Stuart 1542-1587 born as Mary Stewart, was on 14 December 1542 to the July 24, 1567 as Mary I…
The Owlers sold wool out of England and secretly shipped it at night from the shores of Kent and Sussex.
Gloucester Cathedral is still considered "one of the most important and enigmatic monuments in the history of art".