Priestess of Demeter (Ceres) with long-sided diploidion or ampechonion.
Demeter (ancient Greek Δημήτηρ, Δήμητρα, Δηώ Dēmḗtēr, Dḗmētra, Dēṓ) is a mother goddess in Greek mythology from the Greek-Latin region. She is one of the twelve Olympian deities, the Olympioi, and is responsible for the fertility of the earth, grain and seeds. Demeter's Roman name as god is Ceres.
Ceres in classical Latin [ˈkɛ.reːs]) is the Roman goddess of agriculture and fertility and is considered a lawgiver. She is the daughter of Ops and Saturn. In Greek, Ceres is called Demeter. She had two children with Jupiter: Proserpina and an unnamed boy.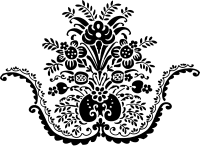 Continuing