The Age of Undress by Amelia Rauser.
Dress in the Age of Jane Austen by Hilary Davidson.
Jane Austen at Home by Lucy Worsley 
---
Chiffon of white satin. Regency court dress 1796.
The Gallery of Fashion Vol. 2. Published by Nikolaus von Heideloff, London. Georgian fashion era. Neoclassical costume in the time of Jane Austen.
Court Dress, February 1796
FIG. LXXXVI.
The hair in small curls, the hind turned up short, and returned from the chiffonet in ringlets. Chiffone of white satin with gold spangles, crossed in the front with two gold chains, ornamented with several diamonds, and looped on the left side with a large brilliant; one large white ostrich feather on the left, and three on the right side.
Petticoat of white satin, trimmed with a large gold fringe, headed by a broad maroon velvet riband. Drapery of white crape with gold spangles, also trimmed with gold fringe and maroon velvet ribands.
Body and train of maroon and black striped velvet, trimmed round the neck with a triple plaiting of blonde, behind with two gold tassels, and the train with a gold fringe; full sleeves of crape, embroidered in gold, trimmed with triple ruffles of blonde, and a broad gold band. Full ruff of plaited blonde round the neck. Diamond ear-rings. Lappets of blonde. White gloves and white shoes embroidered in gold.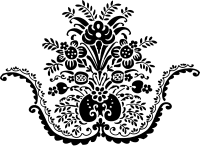 Les Incroyables et Merveilleuses. (

Neoclassical Directoire, First Empire)

Reign of Louis XVI. 1774 to 1780.

(Late Rococo)

Nymphs and Merveilleuses. Fashions – Manners – Usages, by Octave Uzanne.
Comparison of the French and English modes. The Regency fashion period 1808-1815.
The French Republic 1789 to 1804. (Directory, Regency, Georgian)
Reign of Napoleon I. 1804 to 1814. (French Empire,

Regency, Georgian)

Reigns of Louis XVIII. and Charles X. 1815 to 1830.

(French Empire, Late Georgian, Biedermeier, Romantic Era fashion period)

Fashion in the Reign of Philippe. 1830 to 1848. Empire, Victorian era.
---
Support and Seduction: The History of Corsets and Bras (Abradale Books) by Beatrice Fontanel.
Thoughout the ages, women's breasts have been subjected to the endless whims of fashion. From the ancient Greeks to Mae West and Madonna, this light-hearted book charts the changing shapes of female beauty. The elegant and amusing images - including fashion drawings, paintings, photographs, and film stills - illustrate the often surprising history of the garments women have worn for support - and seduction.
---
The Age of Undress by Amelia Rauser.
Dress in the Age of Jane Austen by Hilary Davidson.
Jane Austen at Home by Lucy Worsley 
---