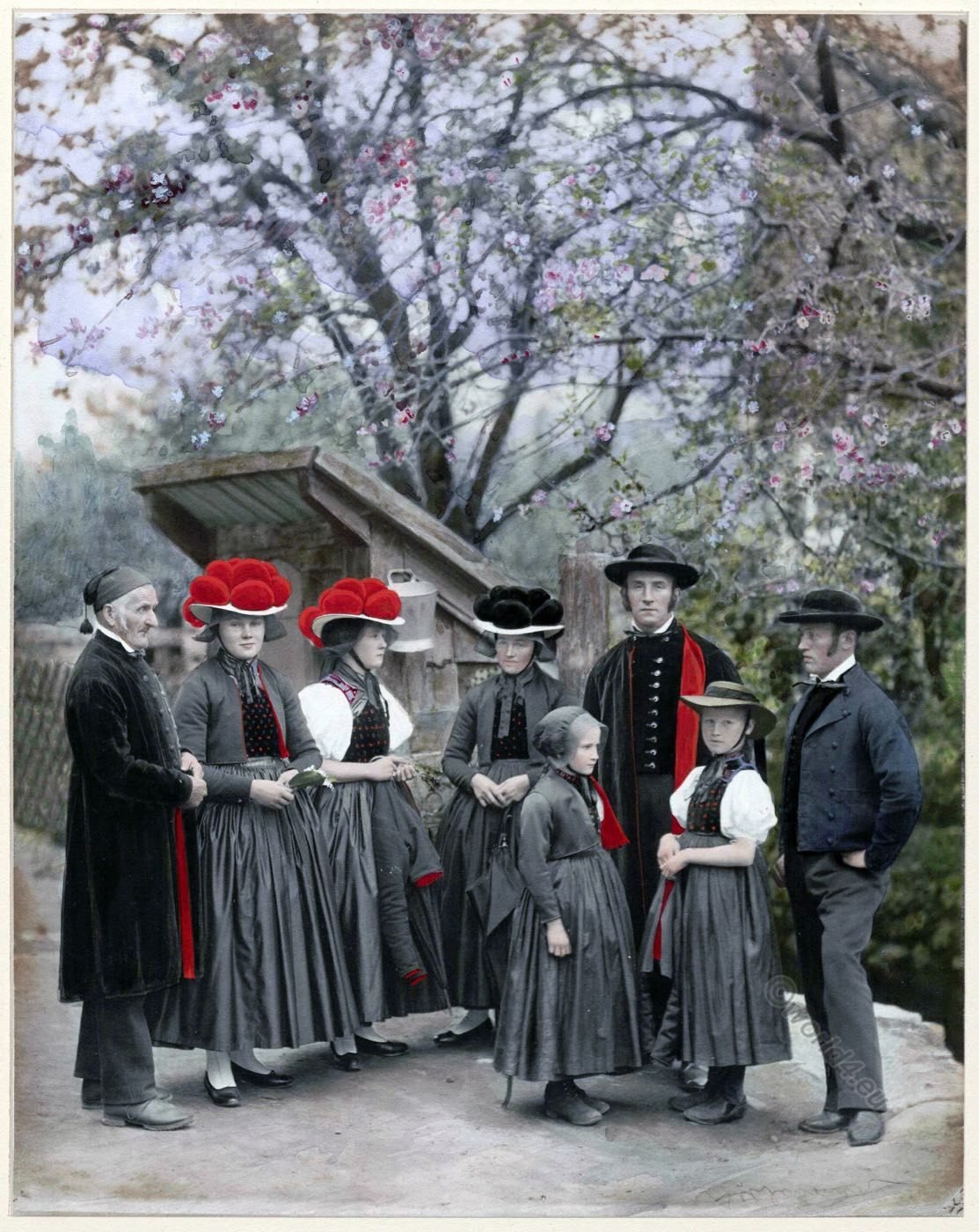 Residents of the village Gutach in the Black Forest, Wolfach office around 1900.
County Baden-Württemberg Germany. This area around the Gutacher Tal was known as the home of the Bollen hat and had a decisive influence on the Black Forest costume.
Source: Living folk costumes of Baden 1896. Dedication copy of the folk costume association Freiburg for Grand Duchess Luise von Baden.