Anne Boleyn (1501/07 -1536). Queen of England, wife of Henry VIII.
Anne Boleyn, 1st Marquess of Pembroke was the second of the six wives of Henry VIII and Queen of England from 1533 to 1536.
THE unfortunate Anne, daughter of Sir Thomas Boleyn, afterwards Earl of Wiltshire and Ormond, by Elizabeth, daughter of Thomas Howard Duke of Norfolk, is said to have been born in 1507. This is probably erroneous, for it is certain that she was among the attendants of Mary, sister to Henry the Eighth, when that Princess went to France in 1514, to give her hand to Louis the Twelfth; and Lord Herbert, when he mentions the Queen's return after Louis's death in the following year, and says that "she brought with her to England all her" train, save Mrs. Anne Boleyn, who stayed in the French court," certainly did not mean to speak of an infant.
We know, however, that some of her early years were passed there; and in that court, ever polite, joyous, and licentious, she attained those charming graces of conversation, and contracted that elegant levity of manners, which excited first the love, and afterwards the jealousy of Henry, and proved the cause as well of her fall as of her elevation.
She returned to England in 1527, and was soon after appointed a Maid of Honor to Catherine of Arragon. Here she received the addresses of Lord Percy, eldest son of the Earl of Northumberland, who made her a solemn promise of marriage, the execution of which was prevented by Wolsey, doubtless by the express order of the King, who had already conceived a violent passion for her.
That divorce which proved the parent of such mighty events was hereupon resolved on, but the tediousness of the process prevented the accomplishment of Henry's wishes for nearly four years: his impatience, however, would not allow him to wait for its termination: he was privately married to Anne, who had lately been created Marchioness of Pembroke, on the twenty-fifth of January, 1533, four months before the sentence was pronounced which finally annulled his marriage with Catherine, and which was immediately followed by the coronation, with uncommon splendor, of her successor. The memorable issue of this match was Elizabeth, who was born on the thirteenth or fourteenth, of September following.
For more than two years Anne seems to have possessed not only the tender affection but the confidence of her husband. He occasionally conferred with her on important matters of state, and even consulted her judgment. The Reformation was undoubtedly much forwarded by her means, and perhaps the origin of her miseries maybe traced to the resentment of the Roman Catholics.
Henry's passion for her began to abate; and they eagerly seized the opportunity of indirectly inspiring the King's mind with vexatious reflections on the political consequences of a marriage disallowed by all the courts of Europe, and the danger, in case of his death, to be expected from the disputed succession of a female infant reputed illegitimate.
Catherine's death too, which happened about this time, seems to have suggested to him the means of extricating himself from these difficulties, and left him at liberty to marry again, without fear of censure or resentment from the Imperial and Papal courts. At this critical period a new object of amorous regard presented itself in the charming person of Jane Seymour, and, between policy and passion, the King's heart became totally alienated from the unfortunate Anne.
Jealousy, commonly the attendant of an ardent love, took possession of his breast after the decay of his affection for her, and she was suddenly seized and imprisoned on very slight suspicion of infidelity. Mark Smeton, and Sir Francis Weston, both of the King's Privy Chamber, Henry Norris, and William Brereton, were apprehended at the same time, as persons to whom she had been too liberal of her favor, and her brother, the Viscount Rochford, to the malice and jealousy of whose infamous wife the King's suspicions were originally owing, was also sent to the Tower.
On the fifteenth of May, 1536, she was arraigned before the Peers, convicted, and condemned, on evidence which would not now be thought sufficient even to bring a person to trial, and on the nineteenth, suffered death in the Tower, for some thoughtless imprudence, which at this day would scarcely provoke a husband's frown.
The portrait before us will not tend to confirm the common report of this lady's personal charms. Sanders, and other Roman Catholic writers, have told us that she was ugly, and ill shaped, and, in particular, that she had a tumor under her chin: perhaps these were not merely splenetic calumnies.
Anne Boleyn' s Last Appeal by Agnes Strickland
Anne Boleyn and Henry the Eighth.
---
---
---
"TRY me, good king, but let me have a lawful trial, and let not my sworn enemies sit as my accusers and as my judges; yea, let me receive an open trial, for my truth shall fear no open shames. Then shall you see either my innocency cleared, your suspicions and conscience satisfied, the ignominy and slander of the world stopped, or my guilt openly declared."
Strickland's "Anne Boleyn' s Last Appeal." C. V. Piloty, Artist. J. F. Vogel, Engraver. Agnes Strickland (19 August 1796 – 8 July 1874) was an English historical writer and poet.
Source:
Imitations of original drawings by Hans Holbein in the Collection of his Majesty for the Portraits of Illustrious Persons of the Court of Henry VIII. With biographical tracts. Published by John Chamberlaine, Keeper of the Kings Drawings and Medals and F.S.A. London: Printed by W. Bulmer and Co. Shakespeare Printing Office. 1792.

Character sketches of romance, fiction and the drama by Rev. Ebenezer Cobham Brewer, 1892. A revised American edition of the readers handbook. Edited by Marion Harland.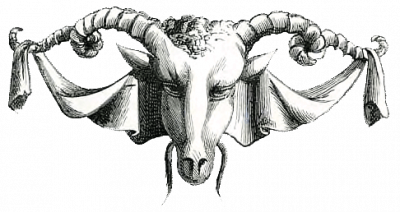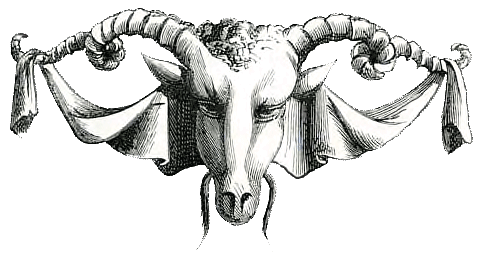 The American Duchess Guide to 18th Century Dressmaking: How to Hand Sew Georgian Gowns and Wear Them With Style by…
Corsage de lingerie broderie anglaise, Cravate de ruban écossais, Manche de percale, Chemise de nuit en lingerie
The Saxon Heptarchy in England. A map of Britain during the Saxon octarchy. ARMS OF THE ANGLO-SAXON KINGS.
Related