On the history of costumes. Twelfth sheet. First third of the XVI century. Illustration by E. Fröhlich. Münchener Bilderbogen No. 420.
German and French renaissance fashion 1520.
Top row left to right: French noblewoman and Page. Right: German magistrate and knight.
Bottom row: German patrician women.
Source "On the history of costumes". Münchener Bilderbogen (Munich pictures sheets). Published by Braun & Schneider, Munich c.1858 -1898s.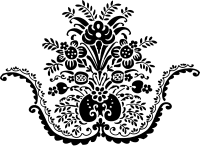 Related