Tamils. Two Malabar Girls.
Jeunes filles Malaberes.
A very industrious part of the population in Sri Lanka consists of Tamils or Malabars, who have gradually immigrated from the continent to the north of the island. The plate exhibits the portraits of two malabar girls in their pretty costume, formed of one single shawl, and bearing upon their persons bracelets, chains, nose- and ear-rings.
Sri Lanka Tamils are the indigenous Tamil population of Sri Lanka. The largely Hindu Sri Lankan Tamils form the largest ethnic minority in the island state, which is predominantly inhabited by Buddhist Singhalese.
The Sri Lankan Tamils can be distinguished from two other Tamil-speaking minorities in Sri Lanka: the Indian Tamils, who immigrated as plantation workers during colonial times in the 19th and 20th centuries, and the Tamil-speaking Muslims, known as Moors.
The district of Malabar is a former district in India. It existed until 1956 and was located on the Malabar Coast in the northern part of the present state of Kerala. The territory of Malabar District included the present districts of Kannur, Kozhikode, Wayanad, Malappuram, most of Palakkad District, a smaller part of Thrissur District and the Lakkadives archipelago in the Indian Ocean. The administrative centre was the city of Kozhikode (Calicut).
The district was created after Tipu Sultan, the ruler of Mysore, ceded the northern part of the Malabar coast to the British East India Company at the end of the Third Mysore War in 1792. In 1799 the territory of Wayanad (Wynaad) followed. The British incorporated the area as the District of Malabar into the Presidency of Madras.
After Indian independence, the boundaries of the South Indian states were redrawn in 1956 by the States Reorganisation Act in accordance with the language boundaries. The district of Malabar was merged with the state of Travancore-Cochin to form the Malayalam-speaking state of Kerala.
Source: Sketches of the inhabitants, animal life and vegetation in the lowlands and high mountains of Ceylon as well as of the submarine near the coast, taken in a diving bell, by the Baron Eugène de Ransonnet. Printed for the author by Gerold & sold by Robert Hardwicke London 192, Piccadilly. 1867.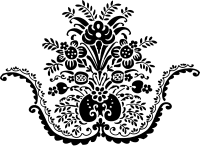 Related