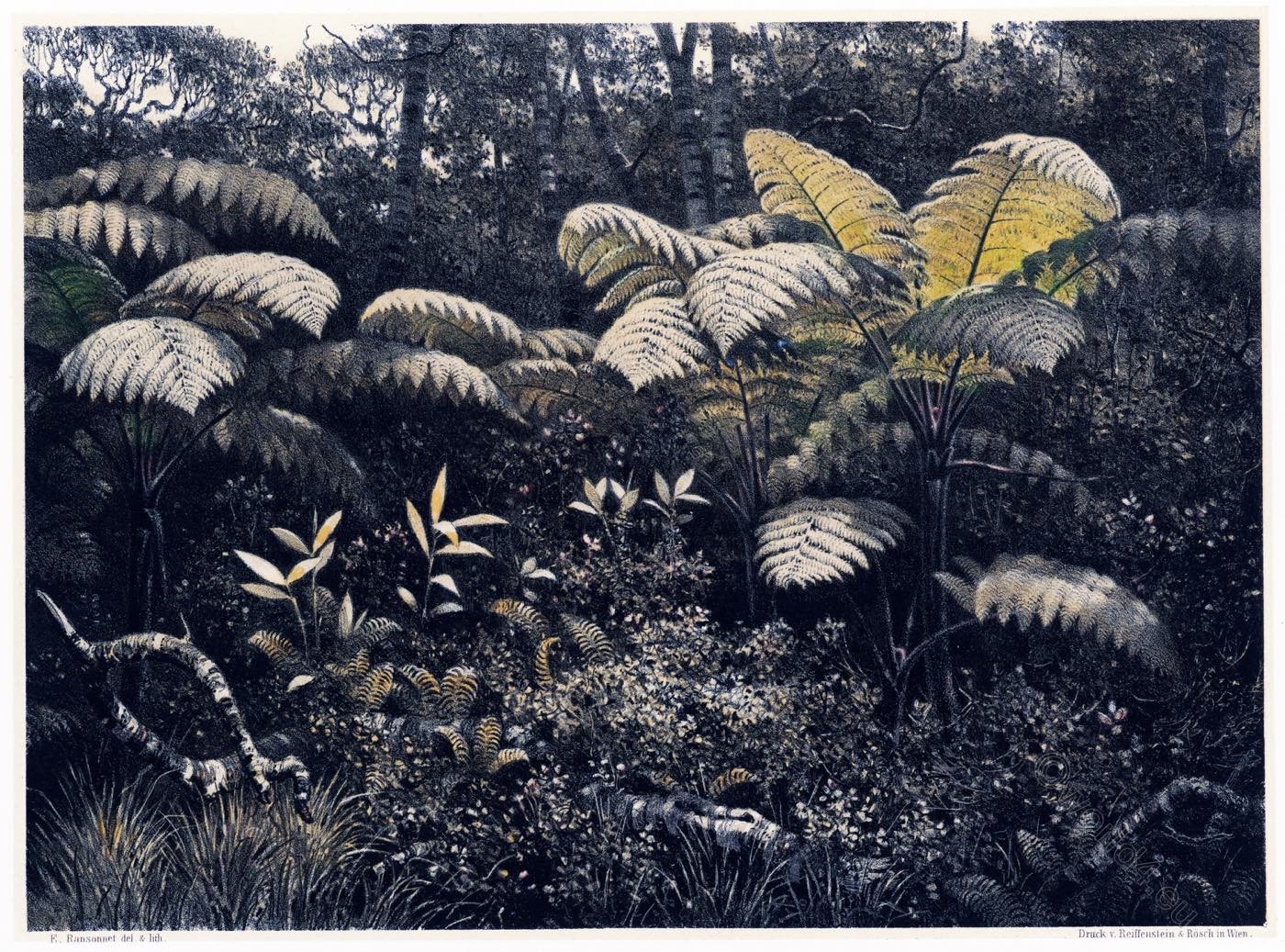 Group of tree ferns.
Groupe de Fougères-Arbres.
PLATE XVII.
The gloomier and wilder the brown forests are in the highlands of Ceylon, the more the traveller is agreeably surprised by the appearance of tree-ferns. In the vicinity of a brook and often under the shade of surrounding trees, amidst climbing bamboos and thorny shrubs: their graceful, palm-like shafts shoot forth, displaying their delicately plumed heads of the brightest transparent green.
The group of young tree ferns (Alsophila crinita) represented in plate XVII was sketched on a spot near the highest point of the road, leading from Neuera-Ellia (Nuwara Eliya) to Rangbodde, situated about 7000′ above the level of the sea.
Source: Sketches of the inhabitants, animal life and vegetation in the lowlands and high mountains of Ceylon. As well as of the submarine scenery near the coast taken from a diving bell by the Baron Eugène de Ransonnet. Printed for the author by Gerold & sold by Robert Hardwicke, London 1867.
Related