Category:
England
Period Costumes and Fashion from England, Regency, Empire, Georgian, Directory, Victorian and Tudor dresses.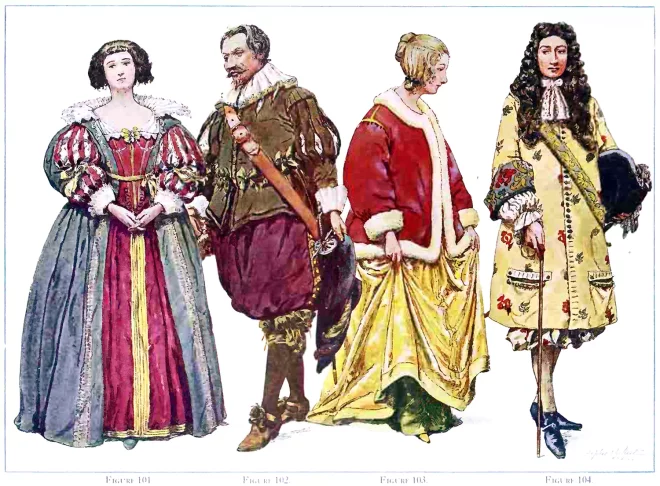 Historic dress in America 1640-1686. Dutch lady. English gentleman. A patroon.
Literature
Couture: then and now Clothes define people. A person's clothing, whether it's a sari, kimono, or business suit, is an essential key to his or her culture, class, personality, or even religion. The Kyoto Costume Institute recognizes the importance of understanding clothing sociologically, historically, and artistically.
---
The great love of the Saxons for display in dress and ornament led to a very, remarkable development of artistic skill in fashioning and decorating articles of jewelry, which were worn by men in greater profusion than by women.