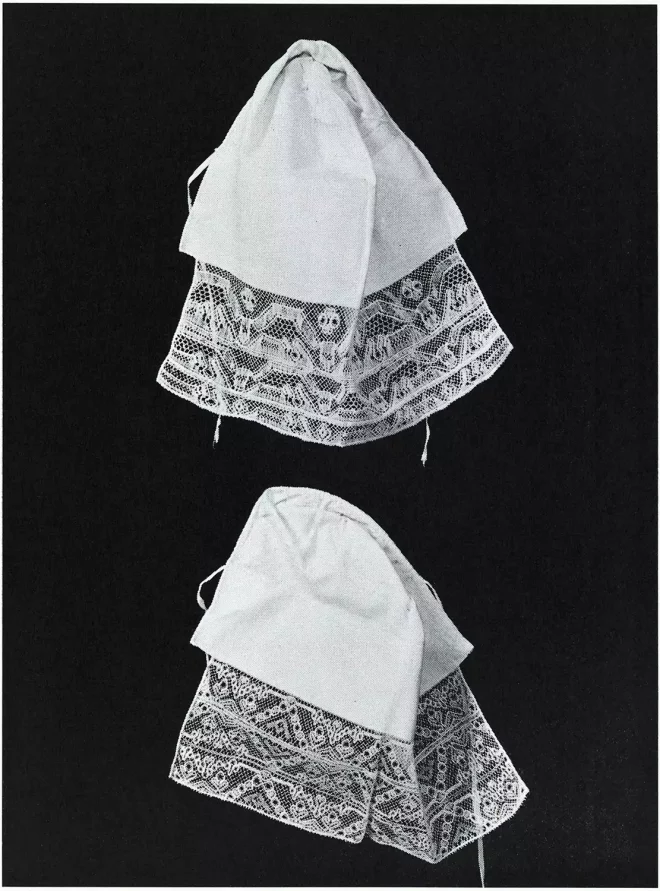 Women's head-dress of linen. Edged in front with white lace. — From 1750—1850.
Sir Matthew Digby Wyatt (1820-1877) – Specimens of Turkish Embroidery – from the Industrial Arts of the Nineteenth Century (1851-1853).
Literature
Couture: then and now Clothes define people. A person's clothing, whether it's a sari, kimono, or business suit, is an essential key to his or her culture, class, personality, or even religion. The Kyoto Costume Institute recognizes the importance of understanding clothing sociologically, historically, and artistically.
---