THE GARDEN OF GETHSEMANE PALESTINE.
At the base of the Mount of Olives is a small enclosure surrounded by a whitewashed wall. It is the reputed Garden of Gethsemane. The Franciscan monks possess it and admit all visitors to it with courtesy. There are now seven venerable Olive trees in the enclosure, whose gnarled and aged trunks give proof of their great antiquity. They are indeed said to be the very ones under which Jesus knelt in spiritual anguish.
This can hardly be the case, for the Romans are said to have cut down all the trees about Jerusalem, and the Crusaders stated that the valley was destitute of wood. Nevertheless, since it is a fact that the olive tree springs repeatedly from the same root, there is a possibility that these trees are the descendants of those which sheltered the Man of Sorrows.
Around the Garden are several shrines for prayer, and the exact places are pointed out where Jesus was arrested, where Judas gave to his Master the fatal kiss, and where Peter James and John slept while their Saviour prayed. The earliest account of this Garden dates from the fourth century. There is no doubt that its situation corresponds closely to that which the nature of the ground makes evidently necessary. But whether it be the precise locality is questionable.
The Greeks have their Garden of Gethsemane at a little distance from this, and they maintain that theirs is the only genuine one. Certain it is, however, that somewhere in a very limited area here the scenes of the Agony, Betrayal and Arrest must have occurred.
Source: Glimpses of the world; a portfolio of photographs of the marvelous works of God and man by John Lawson Stoddard (1850-1931). Chicago, R.S. Peale, 1892.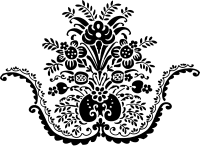 Continuing