The Fairy Queen. Florimel and the Witch.
THIS wicked woman had a wicked sonne,
The comfort of her age and weary dayes,
A laesy lord, for nothing good to donne,
But stretched forth in ydelnesse alwayes;
Ne ever cast his mind to covet prayse,
Or ply himself to any bones! trade;
But all the daye before the sunny raves
He us`d to slug, or sleepe in slothful shade:
Such laesinesse both lewd and poore attonce him made.
"He, coming home at undertime, there found
The fayrest creature that he ever saw
Sitting beside his mother on the ground;
The sight where of did greatly him adaw,
And his base thought with terror and with awe
So inly smot, that, as one which hath gaz' d
On the bright sunne unawares, doth soone withdraw
His feeble eye with too much brightness daz'd,
So star`ed he on her and stood long while amaz'd."
Spenser's "Faery Queen."
F. R. Pickersgill, Artist. G. A. Periam, Engraver.
Edmund Spenser was an English poet, older contemporary and one of the models of William Shakespeare. Spenser studied 1569-1576 at Pembroke College, Cambridge. He was born in 1552 or 1553 as the son of the tailor John Spenser and his wife Elizabeth, who had come from Lincolnshire to London. Circa 1579 patronized him Robert Dudley, 1st Earl of Leicester, and introduced him to Sir Philip Sidney.
In 1580 he was the secretary of Lord Grey of Wilton, who had been appointed as the representative of Queen Elizabeth I in Ireland, and moved to Dublin to. In 1589, Sir Walter Raleigh visited Spenser. Spenser went to London accompanied by Raleigh, and met Queen Elizabeth I. Next year, 1590, he published the first three volumes of the epic poem The Faerie Queene at W. Ponsonby publishing company in London. He has added a letter to Walter Raleigh as an appendix of this work.
The Faerie Queene ("the fairy queen") is his most important contribution to English poetry. It is a poem that (successfully) the favor of Queen Elizabeth I studied a long allegory on the Christian faith, which is linked here with the Arthurian legend. Formally, it is an epic in the style of Beowulf, with verses that are comparable to those of Virgil and Homer in form. With The Faerie Queene, Spenser ushering in a new era in Anglo-Saxon literature, the English Renaissance.
Source: Character sketches of romance, fiction and the drama by Rev. Ebenezer Cobham Brewer, 1892. A revised American edition of the readers handbook. Edited by Marion Harland.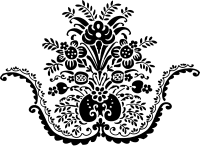 Related