3,
1, 2,
INDIA. EMPEROR OF THE DYNASTY OF THE GRAND MUGHALS. RAJPUT PRINCE,
HISTORICAL PORTRAITS.
Grand Moguls (Grand Mughal) ruler of the Mughal Empire of India.
No. 1. Azem Shah 1706-1707. Muhammad Azam Shah (born June 28, 1653 in Burhanpur; died June 8, 1707 near Agra) was the second eldest son and short-term successor of the 6th Mughal ruler Aurangzeb (r. 1658-1707). His full name was Padshah-i-Mumalik Abu'l Faaiz Qutb-ud-Din Muhammad Azam Shah-i-Ali Jah Ghazi.
No. 2. Shah Alem 1707-1712. Muazzam Bahadur Shah (born 14 October 1643 in Burhanpur; died 27 February 1712 near Lahore), also Shah Alam I, was the eldest son of Aurangzeb and 7th Grand Mogul of India from 1707 to 1712; his full name was Qutb ud-Din Muhammad Mu'azzam.
Turban, too pointed after the forehead; golden diadem set with stones and pearls; sun-shaped agraffe with plume. Jacket with sleeves, sloping over the chest, a sweat scarf in the flap.
Puyjamas (trousers) made of silk, going down to the ankle. Slipper without heels with the tip curved upwards. Wide transparent skirt. Belt made of gold fabric with broadly sloping ends at the front and sash of fine white cashmere. Pearl necklaces and bracelets on upper and lower arm. In the belt of Khuttar. Shah Alem holds the Kunda in a velvet-covered scabbard.
No. 3. Prince of the Rajput.
The costume described above. Shield made of rhinoceros skin with metal buttons on a strap; On the gloved right hand a hunting bird on red silk cord.
Original painting from the possession of Mr. Ambroise Firmin- Didot.
Source: History of the costume in chronological development by Auguste Racinet. Edited by Adolf Rosenberg. Berlin 1888.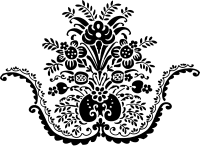 Related