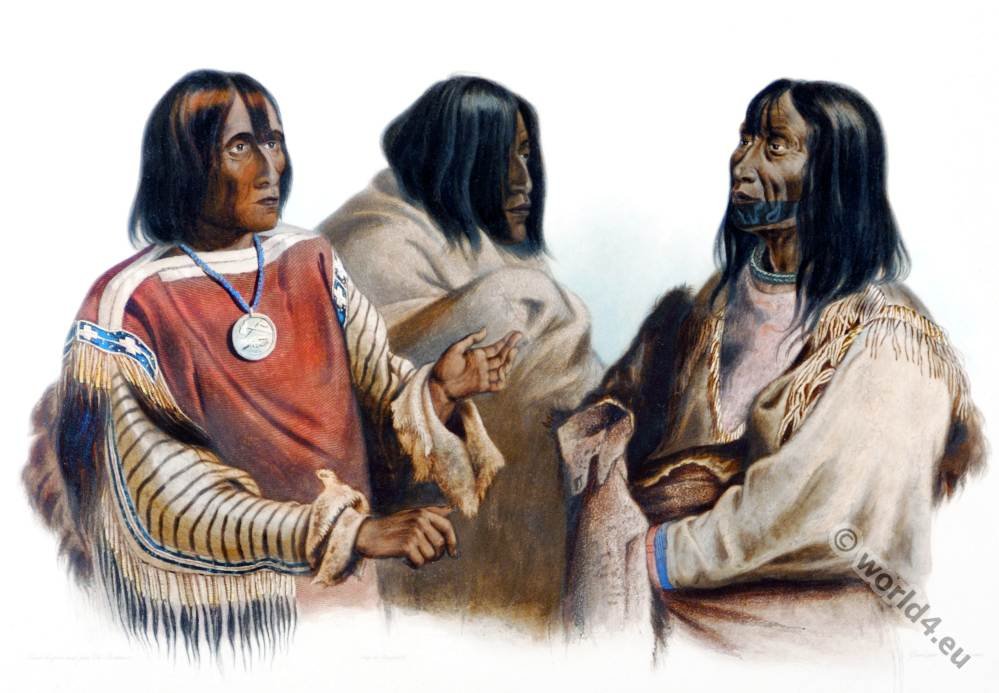 Blackfeet tribes. Chief of the Blood Indians. War chief of the Piekann, Koutani Indian.
Literature
Couture: then and now Clothes define people. A person's clothing, whether it's a sari, kimono, or business suit, is an essential key to his or her culture, class, personality, or even religion. The Kyoto Costume Institute recognizes the importance of understanding clothing sociologically, historically, and artistically.
---
FROM among the few but remarkable specimens of art-work man ship contributed to the Exhibition by the Caucasian Agricultural Society of Tiflis, we have selected a saddle-cloth from Kabardah, a district to the east of Mount Elbruz, the highest summit of the great Caucasian mountain-range. Circassian embroidered Saddle-Cloth. Embroidered dress, Greece. Hand-work of the North-American Indian Melicete tribe. International exhibition, 1862.