PLATE XIV.
VIEW OF THE BARRACK OF THE HARAM ES-SHERIF.
Barrack of the Haram es-Sherif
Northern corner of the Tower Antonia, according to Pierotti.
Houses of the time of Saladin.
Entrance to the Haram es-Sherif
Mosque of the Little Sakharah.
Bevelled rock.
Source: Jerusalem Explored. Being a description of the ancient and modern city, with numerous illustrations consisting of views, ground plans, and sections by Ermete Pierotti; translated by Thomas George Bonney (Fellow of St Johns College, Cambridge). London: Bell and Daldy; Cambridge: Deighton, Bell and Co. 1864.
The Damascus Gate or Bab al-Amud, is one of the main gates and the largest city gate of the Old…
View of the Church of S. Anne. Plans and sections. Interior and four details of ornamentation.
View of the arch of the Ecce-Homo, with the smaller arch to the north, discovered by Pierotti.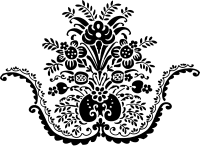 Continuing