PLATE XIV.
VIEW OF THE BARRACK OF THE HARAM ES-SHERIF.
Barrack of the Haram es-Sherif
Northern corner of the Tower Antonia, according to Pierotti.
Houses of the time of Saladin.
Entrance to the Haram es-Sherif
Mosque of the Little Sakharah.
Bevelled rock.
Source: Jerusalem Explored. Being a description of the ancient and modern city, with numerous illustrations consisting of views, ground plans, and sections by Ermete Pierotti; translated by Thomas George Bonney (Fellow of St Johns College, Cambridge). London: Bell and Daldy; Cambridge: Deighton, Bell and Co. 1864.
The Temple Mount. The Al-Aqsa Mosque. The Wailing-place. Mosaics in the interior. The monolith. The Golden Gate.The Haram es-Sherif (Bab…
View, plan and section of the Cenacle (Coenaculum); of the so-called tomb of David; and of the underground works of…
View of Mount Zion, Mosque el-Aksa, Ophel, Valley of Hinnom, Mount of Offence, Valley of the Kidron, Bir-Eyub. En-Rogel, Walls…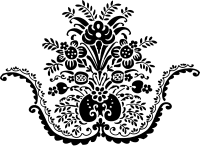 Continuing