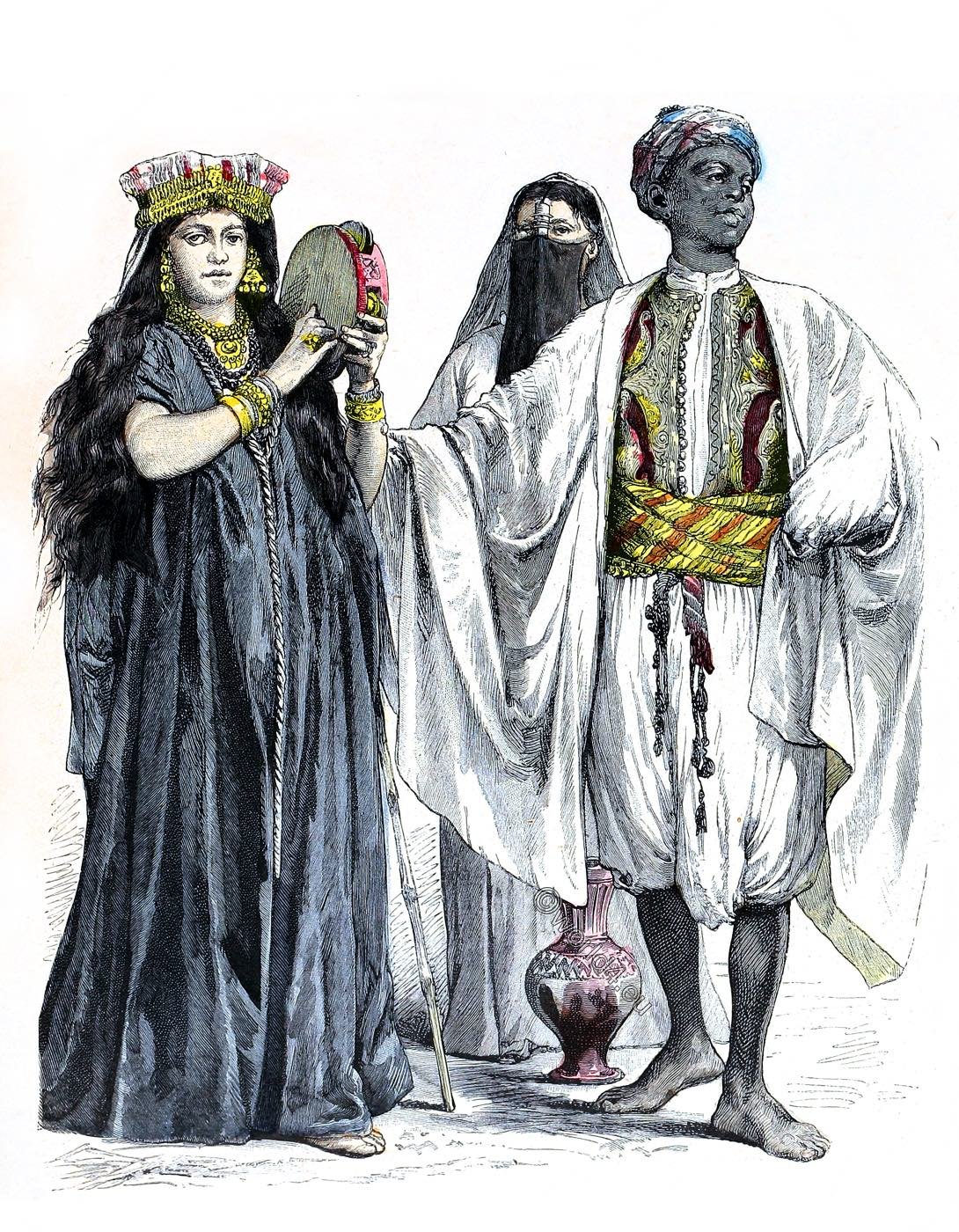 The history of costumes. Sixty-sixth table. Egypt. Illustration by A. Häberlin. Munich picture sheet no. 950.
Dress of Tambourine player. Veiled water wearer and Servant in 1850.
Tambourine player in the jilbab. Veiled water wearer in a chador. Servant with a turban, tarboosh, vests, harem pants belted with a wide cloth that Sal Sapik, (SAL û Sapik "pants and shirt").
Source: Munich picture sheet 1848 to 1898. The history of costumes. Published by Braun & Schneider. Royal court and university book printing house of Dr. C. Wolf & Sohn in Munich.
Related