Plan and sections of the Tomb of the Prophets situated in the Mount of Olives; View, plan and section of the Tomb of Lazarus at Bethany.
PLATE LIV.
PLAN AND SECTIONS OF THE TOMBS OF THE PROPHETS SITUATED IN THE MOUNT OF OLIVES.- VIEW, PLAN, AND SECTION OF THE TOMB OF LAZARUS AT BETHANY.
Fig. 1.
Tombs of the Prophets. ?
Entrance.
Opening in the Rock above.
Places covered with earth.
Incomplete excavations in the Rock.
Ancient Walls.
Rock.
Tombs.
Fig. 2. Plan and Section of the Tomb of Lazarus.
Entrance.
Tomb of Lazarus.
Ancient Chapel of the times of the Crusaders.
Place covered with ruins and earth.
Mosque of Bethany.
Rock.
Road to Jericho.
Arab Houses.
Fig. 3. View of the Tomb of Lazarus.
Source: Jerusalem Explored. Being a description of the ancient and modern city, with numerous illustrations consisting of views, ground plans, and sections by Ermete Pierotti; translated by Thomas George Bonney (Fellow of St Johns College, Cambridge). London: Bell and Daldy; Cambridge: Deighton, Bell and Co. 1864.
The Mount of Olives in Jerusalem is an elevation northeast and east of the Temple Mount and the Old City…
The Temple Mount. The Al-Aqsa Mosque. The Wailing-place. Mosaics in the interior. The monolith. The Golden Gate.The Haram es-Sherif (Bab…
View of the arch of the Ecce-Homo, with the smaller arch to the north, discovered by Pierotti.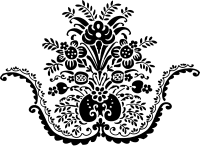 Continuing